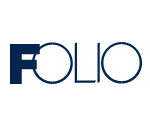 Folio is a Chicago based architectural and interior design firm established 36 years ago. The firm provides interior design, architecture and related services to "high-end" residential and commercial clients who are remodeling or expanding their existing facilities, or building new ones.

Completed projects include hotels and resorts throughout the United States and Mexico, restaurants, clubs and private residences from the East to the West coast – from Cape Cod, to Texas, North Carolina, Michigan, Indiana and Chicago.

Over the years, Folio has refined its expertise at meticulous space planning and the design of exquisite interior finishes, cabinetry and millwork. Colors, fabrics and all other materials which complete the project to the owner's satisfaction, are also an integral part of the scope of work.
A "program" (a series of discussions) is developed with the client to determine their needs and tastes. These requirements are of utmost importance to Folio because they become the basis for all subsequent work.

Once the project programming is complete, floor plans, elevations, specifications and other documents, which define and characterize the work to be done, are prepared. Accurate cost opinions and budgets are calculated throughout this planning process so that the Owner feels, at all times, in control of the expenditure.
Folio respects it's valued client relationships. Referrals and repeat business are a testament to this philosophy.